Mission Teams
The work of the Chanje Movement is focused in Haiti, so to accelerate our efforts we welcome short term teams sent by The Global Mission, our parent organization.  Mission Teams are faith based outreaches that travel internationally to come alongside local Haitian ministry.  Relying on TGM's expertise allows Chanje to receive unified, qualified and purposeful groups of individuals to make an impact beyond our ongoing operations, and increases our effectiveness in the communities we work.
Over the past decade, The Global Mission has sent hundreds of people to Haiti on dozens of teams, with a wide age range and broad backgrounds comprised of volunteers, students, teachers, pastors and medical professionals.  The teams have included a diverse cast of global citizens from around the world.  In our experience, team members return home with a sense that they have gained much more than they have given.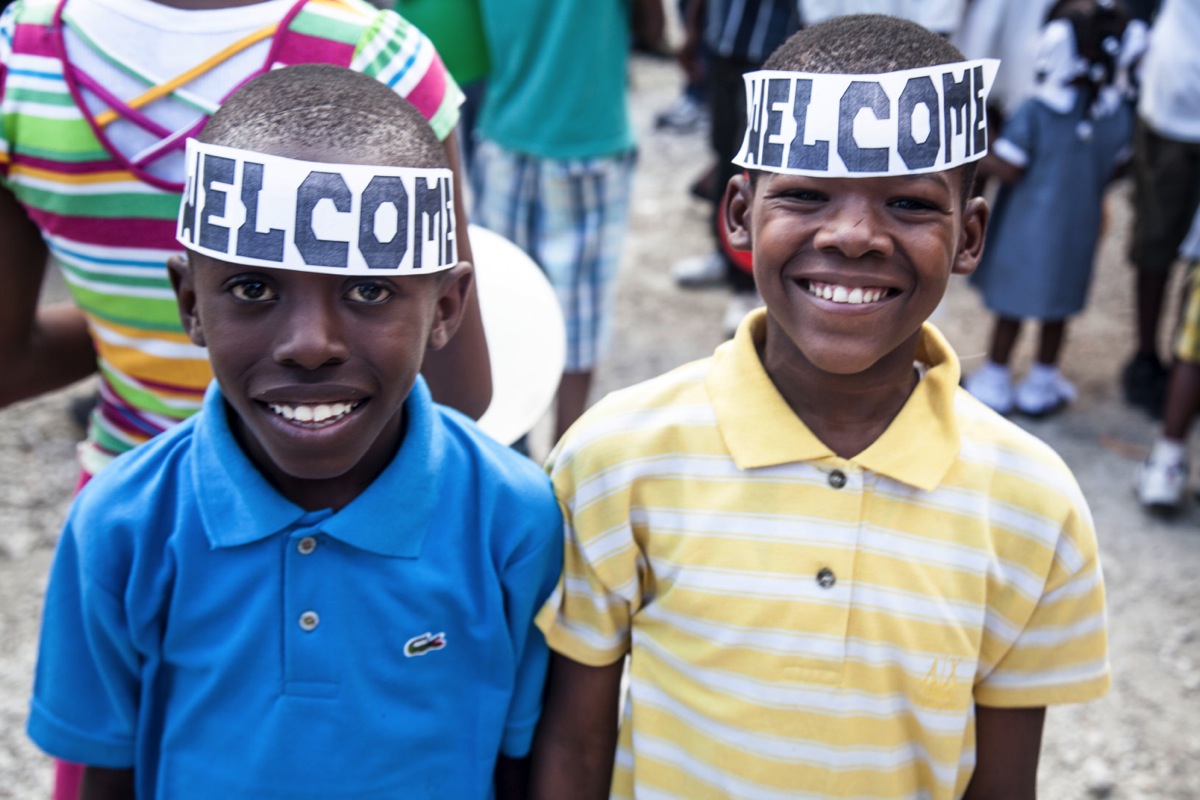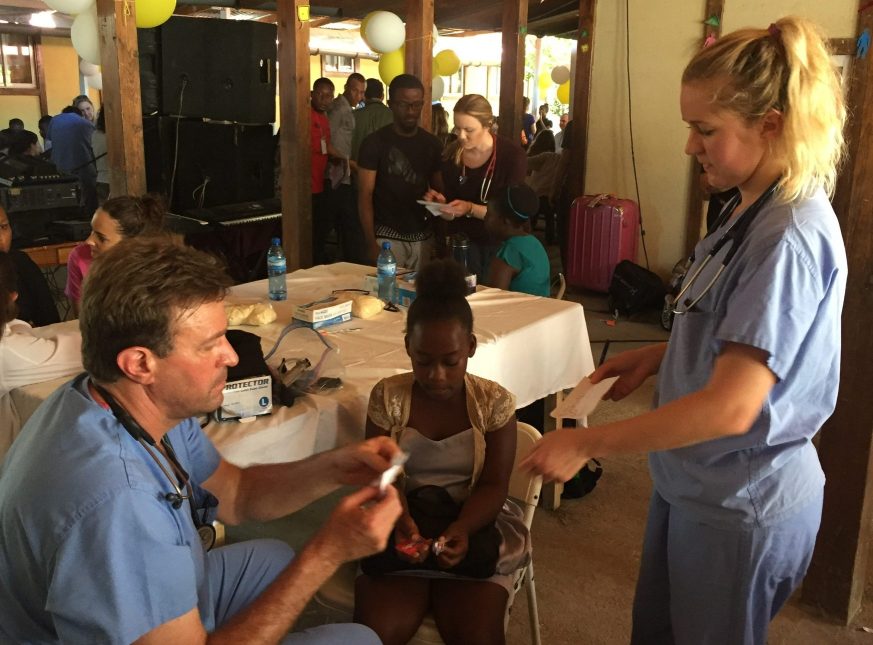 Medical Professionals
To help meet the significant medical needs of Haiti, The Global Mission has sent medical teams each year since 2015 in partnership with doctors, nurses, dentists, pharmacists and volunteers.  During that time, Chanje has been able to fund the purchase of several acres of land and complete construction of a multipurpose building in the community.  Our medical mission teams are able to utilize the space for community clinics and serve hundreds of patients each day.
Medical mission teams are typically short in length to allow professionals to minimize time away from their jobs and families, but the daily schedule is quite full to maximize impact.  Volunteers with limited experience are welcome as well and can be trained to serve at intake stations, while Haitian translators work alongside all our team members for clear communication before, during and after care.  In addition to community clinics, we work with churches and children's shelters providing critical pediatric care, and provide humanitarian aid to under-served villages.  Each evening there is a team session where we take time to connect, worship, process our experiences and make adjustments and preparations for the next day.
More Information
Once the pandemic subsides, we will schedule an informational meeting so that we can meet one another, and you can hear in person about the ongoing work in Haiti and the opportunities for medical teams in 2022.    Please use the Contact Us form so we know you are interested in being a part of an upcoming meeting.  You might also be interested in attending the annual Chanje Gala to be part of our Vision Night.
To find out more about upcoming Mission Teams or to request the link to register for an upcoming outreach team with The Global Mission, please use the Contact Us form.
We also welcome your participation in and sponsorship of our annual Chanje Golf Classic & Gala.  Contact Us for corporate sponsorship opportunities, or learn about and register for this year's event.